Archaeology Festival - exploring Farington Moss - Exhibition in Leyland, Leyland - Hough Lane
Archaeology Festival - exploring Farington Moss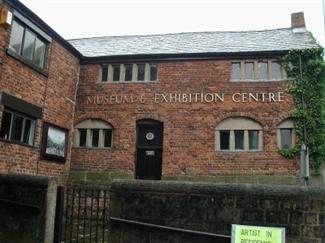 South Ribble Museum & Exhibition Centre
The Old Grammar School
Church Road
Leyland
Lancashire
PR25 3FJ
Description
Come along to the South Ribble Museum & Exhibition Centre - a celebration of our local archaeology in recognition of 40 years of South Ribble Borough Council. Will also feature the Borough's treasures on loan form the Harris Museum:The Cuerdale Hoard, The Penwortham Castle and the finds from Roman Walton le Dale. Tuesday 8th July to Saturday 26th July 2014.
Saturday 12th July 2014 at 11 am - Illustrated talk by David Hunt - "The Vanished World of the ffaringtons"
Thursday 17th July 2014 at 2 pm - Local History Walk - 3 miles with David Hunt - "Worden Hall and Park"
Saturday 19th July 2014 at 11 am - illustrated talk by Dr W Shannon.
Sunday 20th July 2-14 at 2 pm - Archaeology Walk the discovery of the Cuerdal Hoard - 3 miles woth David Hunt - St Leonard's Church, Cuerdale Lane, Walton le Dale. Strong shoes essential -
Thursday 24th July 2014 at 2 pm - illustrated lecture with Elizabeth Huckerby - "Reconstructing the Past: How Pollen Analysis works"
Saturday 26th July 2014 at 11 am - "Focus on Leyland" - The Damp Brothers film of life in the town in 1964, followed by David Ashmore's study of the building of the Tesco superstore in Leyland.
All are welcome and for any further information please contact the Museum on 01772 422041.
Public Transport Directions
For public transport please contact the Traveline on 0871 200 22 33.
Facilities
Provider Preferences